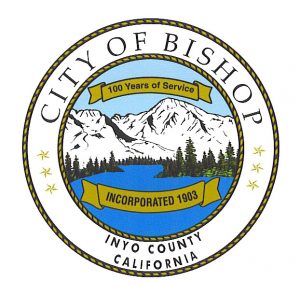 The City of Bishop has been mulling over significant changes to the downtown corridor since 2015 with surveys, workshops, and discussions at City Council meetings.
All that came to a head at this week's Council meeting with a consensus for medium density, a signage ordinance and mixed use, or more specifically a residential/commercial mix, brought forward by Elaine Kabala, associate planner. All the above has the support of the community, based on surveys conducted by Kabala. (For more details, visit city website for Downtown Bishop Specific Plan and Mixed-Use Overlay Zone).
Kabala was directed to bring all the above back to the Council with a unanimous 5-0 vote.
The current missing ingredients for a vibrant downtown are new shops and businesses to fill up currently vacant buildings. That's where Inyo County Assistant City Administrator Leslie Chapman comes in. Last month, Chapman got the greenlight from the Board of Supervisors to proceed with a Small Business Resource Center, an incubator for business start-ups offering counseling, training, and technical assistance.
The Center will be housed in the Crafters' Mall. An investor, who wishes to remain anonymous, purchased the building with plans to lease it to the County. Escrow closes at the end of this month.
The purchase and planned improvements are done within the parameters of the Federal Opportunity Zone program requiring an investment in improvements equal to the purchase of the property.
Councilmember Stephen Muchovej wanted to see an Architectural Board developed. But the Council went with basic changes that could be done quickly.
One indication the revitalization may move forward more aggressively: The new Councilmembers, Karen Kong, and Jose Garcia, were seated and included in a request for future agenda items. Both asked to re-visit penalties for empty buildings, the scourge of Main Street.