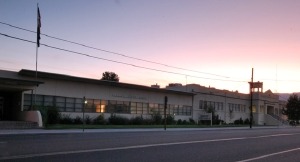 Although the current four Bishop City Council members seemed evenly split over how to fill the vacancy on the Council, they did come together to consider appointment of the fourth highest vote-getter in the last election. That item is on the Council agenda for Monday.
Item number 15, close to the very end of the agenda, says the Council will consider appointing Keith Glidewell who received 423 votes in the Council election. If appointed, he would fill former Councilman Jeff Griffith's term which ends November of 2014. Then, it's back to an election.
At the very end of the agenda, the Council planned to make a presentation to Jeff Griffiths for his service to the City of Bishop. Griffiths was elected to the Inyo Board of Supervisors.
Earlier on the agenda, the Council will dive into a social media policy for City of Bishop government employees. Administrator Keith Caldwell will present a Social Media Policy put together by City staff after working with the Joint Powers Insurance Authority on this. The policy sets up guidelines for use of social media sites like Facebook, YouTube and Twitter.
The policy includes fourteen guidelines such as – only employees authorized by the City Administrator may establish and manage city social media pages. Proliferation of social media sites should be avoided. City social media pages shall not contain confidential content. The full policy is available on the City of Bishop website in the agenda packet.