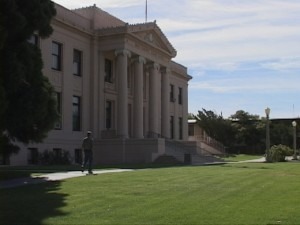 The Inyo Supervisors planned to hold a special meeting Monday at 9am in Independence.
The agenda says the Board would go into closed session first for an evaluation of the Water Director. After that, the Los Angeles Department of Water and Power water operations or pumping plan is second under Departmental items. According to the Long Term Water Agreement, DWP provided their plan to the Inyo Water Department on April 19th. The County response is now pending.
The Inyo-LA Technical Group will hold a meeting on or before May 9th to discuss pumping. LADWP wants to pump 70,000 acre feet, more or less, this runoff year. You can check out specific plans for pumping on our website.
Also on the agenda, a three-year salary and benefit MOU with the Deputy Sheriff's Association. The Supervisors will also start to look for a new County Counsel to take over when current Counsel Randy Keller retires.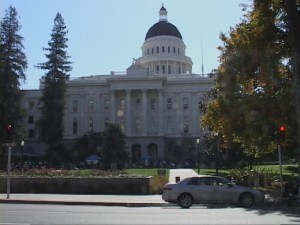 And, Tuesday, Assembly Bill 900 is scheduled to be heard by the Assembly Committee on Health in Sacramento. AB 900 would reverse Medi-Cal reimbursement cuts earlier approved. Those cuts would likely lead to the closure of Southern Inyo Hospital and its Skilled Nursing Facility. Many other facilities around the State also face closure.
Southern Inyo Hospital Administrator Lee Barron has worked with other facilities and organizations to fight the Medi-Cal cuts.