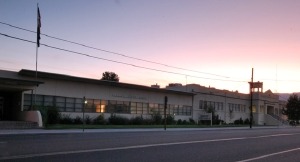 Tonight the Bishop City Council will consider termination of dispatch services for Symons Ambulance Service.
The Bishop Police Department and other City officials have tried for a number of months to collect money Symons agreed to pay for dispatch services and to negotiate a new contract. Symons now owes the City $13,000. Their contract for services ran out in July, but no new agreement has been reached. Meanwhile, the Police Department has continued to provide dispatch services.
The Police Chief had said in a press release that Symons Ambulance is a private business and so is charged for the public service. In fact, Symons Ambulance is now a large company that provides ambulance services in several Southern California areas.
Symons claims they have insurance reimbursement problems. Symons officials asked the City to reduce their payments. The City Council asked for a financial statement to show their claimed money problems. Symons did not provide those documents.
The Police Chief has asked the City Council to consider termination of dispatch services to Symons as of January 1st.
In other matters before the City Council, officials will discuss advertising for Requests for Proposals for City Attorney. This move anticipates the upcoming retirement of City Attorney Peter Tracy.
The Council will also talk about a Request for Proposals for an update of the Economic Development Element of the City General Plan. The Council will select a new Mayor and Mayor Pro Tem as the new year approaches. And, they will award the Quarterly Citizen Award to the Volunteers of the Hospice of the Owens Valley.