The following letter was sent by Cindy Kamler of Eastern Sierra Wildlife Care:
LETTER TO THE EDITOR
IN APPRECIATION
This letter has been writing itself in my mind for a long time. As fall approaches and we look forward to the season of thanksgiving, this is my personal "Thank you," to the amazing Eastern Sierra community—encompassing Inyo and Mono counties—where I have been fortunate to live for nearly 17 years.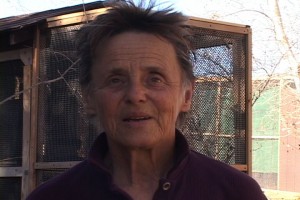 Our numbers may be small but the hearts of this community are big. I am glad and proud to be a part of this population of warm-hearted people. Every day I read or hear about an organization, club or group doing something good for those in need of help—for children and elders, pets and wildlife, the economy and the environment. So many people give of their time or money, compassion and love. They help buy books for kids or save unwanted pets from euthanasia, give aid and comfort to families who face serious illness or make sure school kids get uniforms or instruments—and more.
The merchants, the business people of the Eastern Sierra, they, too, are my heroes. I am overwhelmed by the generosity they display in donating money or goods to make all the fundraising events, dinners, festivals, raffles, bake sales and carwashes a success. You are the greatest!
The tremendous outpouring of help and sympathy for those who suffered from the wildfire in Big Pine last spring further demonstrates the kindness and generosity that flows from so many hearts.
Each day, each year that goes by, I am more grateful that I live here in this beautiful area and that I share my home with all of you kind and caring people. I am grateful for the support the community has given Eastern Sierra Wildlife Care (which I founded). But—most especially—I want to thank all of you for allowing me to become part of this community, this family.
Cindy Kamler
My address: 800 Keough's Hot Springs Rd., #24, Bishop, CA 93514; 760-872-1487