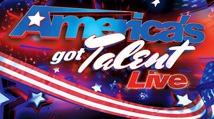 NBC's popular show, America's Got Talent, has drawn sometimes astonishing performers.  Now, the show has started a search for talent in California with letters to chambers of commerce.  Bishop Chamber's Executive Director, Tawni Thomson shared a letter from a casting associate who wants to find acts of any sort from anywhere.
Stuart Inman is working on a talent search for America's Got Talent.  As Ms. Thomson points out, "We sure have lots of talented people here."  Bottom line – if you have a serious talent or know someone who does, this could be your big op.
Sierra Wave has included the letter from Mr. Inman so locals throughout the Eastern Sierra can sign up to audition:
Hello,
NBC's television show "America's Got Talent" is currently searching California for talented individuals of all sorts in preparation for our auditions in Anaheim (Dec 10 & 11) and San Francisco (Feb 28 & 29). I felt it would be a good idea to reach out to Chambers of Commerce, as you folks are typically "in the know" about most things in your area. I'm hoping you can point me in the right direction, if possible. We are open to acts of any sort, from musicians and singers to comedians, acrobats, etc.
We'd like to reach out to local schools and businesses, as well as performers, so that we can find people from all across the spectrum – not just professional performers. I would love to hear more about any talented groups or performers in your area, if you are aware of any. Also, I can furnish you with promotional/press materials if you would like to send a more formal notice of audition details to any groups in your area, or would like to pass this along to any newspapers or local publications. In the past, local groups have approached us about putting together contests/drawings for audition passes or to request informational materials to pass out – we're open to putting together a similar setup in your area if you are interested. Just let me know your thoughts and I would be happy to see if we can set something up.
Thanks very much for your time. We're really looking forward to these auditions (CA is our home state!) so we want to do everything possible to put together a great crowd.  Please feel free to pass this along (as well as my contact information) to anybody who you think might be interested.
Stuart Inman
Casting Associate
America's Got Talent: Season 7
[email protected]
http://www.americasgottalentauditions.com  <—–contestants can pre-register here, as well as view information about audition process, etc.
So, there you have it.  A chance to go center stage with a talent you have kept to yourself or to a close circle of friends.  Many contestants on the show have gone on to stardom.