Apparently the stiff tone of a letter from the City of Bishop to the Inyo Supervisors created misunderstandings over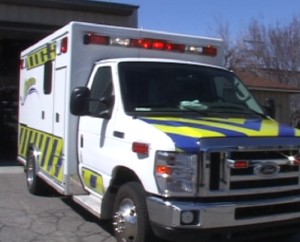 emergency medical service responsibilities. Bishop Mayor Jeff Griffith made it clear that the City and the Fire Department are both willing partners to find solutions.
Earlier in the month, the Inyo Supervisors received a letter from the Bishop City Administrator which indicated ambulance service had decreased and that emergency medical service is part of the County's responsibility. Inyo County does oversee emergency medical service contracts in the county.
Inyo County Counsel Randy Keller said that Inyo officials were disappointed that the City of Bishop letter indicated that Bishop officials were not willing to engage with the County to find solutions.
Mayor Griffiths again expressed an interest in a cooperative effort, but he also pointed out that Bishop used to have a certain level of emergency medical service with two ambulances. Now there is no second ambulance. Griffiths said he thinks it's important for the public to know about this change in service. "It's a new reality," said Mayor Griffiths, who noted that if the single Symons Ambulance is on a call, sometimes they have to bring in Big Pine to handle additional emergencies.
That happened Tuesday. Numerous medical calls happened one right after the other. Symons Ambulance responded to the first, Big Pine rushed to Wilkerson. Bishop Fire went to the same call. Big Pine handled another call after that and so did Symons.