Press release
Altrusa International of the Eastern Sierra continues the tradition of a Spring tea fundraiser. The first tea was held in 2004.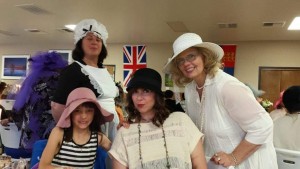 This year's tea, the 13th, with the theme of "Springtime in Paris," will feature three courses of food, each with a special tea picked for that course. The teas for this tea are a generous donation from Geni Sliger, co-owner of the new downtown shop at 115 W. Line Street, The Tea Cozy.
The tea begins at 11 am on Saturday, April 16, at the First United Methodist Church Social Hall, 205 N. Fowler Street. Tables of eight are hosted and decorated by a "Mum".
The Mum sets her table with her best china and linens. Last year with the "Downton Abbey" theme, a wonderful tradition of male footmen was implemented and will continue this year.
Distinguished men of the area have been recruited and help create a special ambiance. Guests are encouraged to dress up and wear a hat. Altrusa has a collection of hats available in a case a guest needs a hat.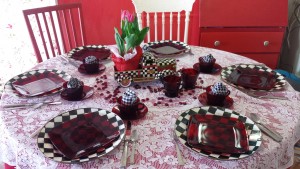 Tickets are only $40, the profits from this event and other fundraisers allow Altrusa to give hundreds of books away every year to local children at Santa at Laws, the Jamboree at the spring Choo Choo Swap meet and to school libraries. The club also funds Hug Me Bears and Bags Full of Fun at Northern Inyo Hospital as well as aids a small village in Uganda.
Tickets are available on the Altrusa website, www.altrusaes.org, at the Tea Cozy, or by calling Gail Swain, 760.872.2428.
Please don't hesitate, tickets are going fast.