Inyo Search and Rescue has been busy this summer. In this last week the SAR team responded to two calls for serious cases of altitude sickness, one of which was fatal, and helped find a group reported overdue floating on the river.
On August 18, the Inyo Sheriffs Department received word that a SPOT device, a personal GPS location device, had been set off in the Cottonwood Lakes area near Lone Pine. Later a cell phone call came in that informed Inyo Sheriff officials that a 17-year-old male suffered severe altitude sickness. The young man was picked up by Forest Service Helicopter and taken to the Lone Pine Airport and on to the hospital.
On Friday night, three Riverside residents were reported overdue after a float trip on the Owens River. The group left Collins Road at about 3:00 pm Friday, with plans to be picked up at Highway 168 in Big Pine. The group didnt make it by nightfall. SAR team members, with help from family members of the overdue rafters, found the group walking on land at about 10:45 Friday night.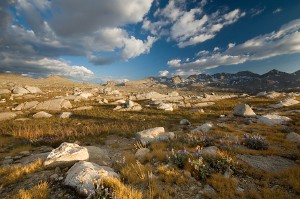 On Sunday morning at about 9:30, the report came in that there was a man suffering from altitude sickness at Golden Trout Lake, over Paiute Pass from the North Lake Trailhead. In on again off again rain, SAR Team members reached the victim, a 32-year-old man, at about 1:40 in the afternoon. Friends and bystanders had started CPR. In bad weather, the helicopter from Fresno County arrived and was able to fly the victim out at about 2:20. The man was pronounced dead when the helicopter landed at Florence Lake on the west side of the Sierra.
While not confirmed, this appears to be the second case of fatal altitude sickness this summer.