Without the political clout of major metropolitan areas of the State, major appointments are hard to come by. Such was the case for Tim Alpers – up for possible appointment by the Governor as Director of the Department of Fish and Game. Alpers learned today that he is "no longer being considered for the directorship."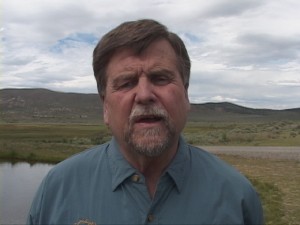 About a month ago Alpers learned that California's Senate Minority Whip, Dave Cogdill, had nominated Alpers for appointment to the top spot at Fish and Game, which has been without a director for many months. Alpers experience with trout, management and California politics gave him qualifications above many past directors.
Alpers said the Governor's Office gave him no reason for the fact that he is no longer being considered. He said they were "very gracious." Alpers said he felt honored to even be considered for the job. "It was an honor for me and for the Eastern Sierra," said Alpers. He said the Eastern Sierra has been "under represented for so long."
With our scant population and political power in Sacramento, Inyo-Mono will likely remain under-represented. Alpers' turn-down caused some to wonder if a politico in Los Angeles or Sacramento was in line for the Fish and Game job or if Fish and Game bureaucrats tried to scuttle Alpers' appointment.
Meanwhile, Alpers, with characteristic optimism, will carry on his fish rearing and planting work here. He and John Frederickson have an operation at Conway Ranch and are getting ready for a new trout season.