The Trout Man of the Eastern Sierra may become the Fish and Game Man of the State.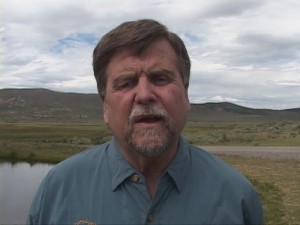 Tim Alpers rose to fame as developer of Alpers trout, planted in many Inyo-Mono waters. Tim's profile was high over the family-owned Owens River Ranch, which sold recently, and Tim added to his political stature with stints on the Mono Board of Supervisors. Alpers never retreated from confrontation with the Department of Fish and Game over attempts to cut funds and fish in our region.
Southern California sources revealed that Alpers is in line for a possible appointment as Director of the Department of Fish and Game. I called Alpers to ask him about this. He did confirm that he has applied for the position of Director of Fish and Game and that he was interviewed by the Governor's Appointments staff which is processing the appointment. Other than that, Alpers said he could offer no other comment at this time.
Other reports indicate that State Senator Dave Cogdill sponsored Alpers appointment. Cogdill is currently the Senate Minority Whip.
If Alpers does head up Fish and Game, he will bring an intimate understanding of fish in the Eastern Sierra to state government.