An almost entirely new Inyo Water Commission will meet Thursday night. Members of the Inyo public have wondered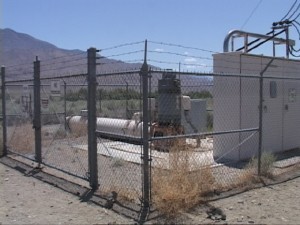 outloud if the new commissioners will mean a new look at water issues.
The meeting Thursday is designed to introduce the commissioners to officials and legal concepts. The commissioners are Mike Carrington, Sally Symons, Daniel Smith and Mike Prather. They join longtime Commissioner Teri Cawelti who was just reappointed.
The officials will start with the basics. County Counsel Randy Keller will brief the commissioners on the Brown Act which deals with open meeting laws. County Clerk Kammi Foote will talk to them about conflicts of interest.
From the Inyo Water Department, Director Bob Harrington will introduce the officials to the nitty gritty of his department. Plus, the department's science coordinator, mitigation projects coordinator, vegetation scientist and hydrologist will meet the commissioners.
Public comment falls after all of that.
What could the Commission deal with in 2011? For one thing, insistence that Inyo and the Department of Water and Power settle on real controls over groundwater pumps. Staff have remained in private talks over this for many years.
The commissioners could also ask for a list of unfulfilled obligations under the long term water agreement. One of the commission's main tasks is to review the agreement for matters of concern.
Thursday's meeting happens at Bishop City Hall Council Chambers at 6pm.