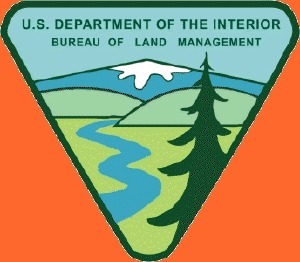 With possibly as many as a dozen law enforcement agents descending on a house in Lone Pine, the event did not go unnoticed by residents. Last Thursday, rangers and special agents of the BLM served a federal search warrant on a home in Lone Pine as part of an ongoing investigation into the alleged theft and destruction of ancient Native American burial artifacts.
According to Dana Wilson of BLM External Affairs, agents from BLM, the Forest Service, and the FBI Evidence Response Team took part in service of the search warrant. Inyo County Sheriff's officers were also present. Wilson said the last she heard from an agent on scene, the event went smoothly. She said Indian artifacts from a variety of places were confiscated.
Some reports said the ongoing investigation started as long as a year ago and involved Indian burial grounds near Keeler. A Lone Pine local is the suspect but not being named since no charges have been filed.
This whole matter remains highly secretive. Ms. Wilson of BLM said the search warrant was sealed, and BLM had to get permission from the US Attorney to even reveal any facts about the nature of the case.
Asked if this case were related to the theft of petroglyphs from the volcanic tablelands north of Bishop toward the end of 2012, Ms. Wilson said she did not know. Those petroglyphs were recovered at the beginning of 2013 through anonymous information, but no arrests have ever been made.