PETS of the WEEK – November 3, 2010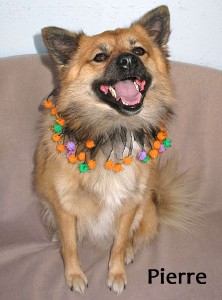 PIERRE is an 18-month old, larger-than-the- standard, Pomeranian mix. This little cutie weighs about 12 lbs. and has a winning smile and personality. Come and meet Pierre in person and take home a true companion today.
LEROY is an affectionate 11-month old Orange Tabby. There are currently four Orange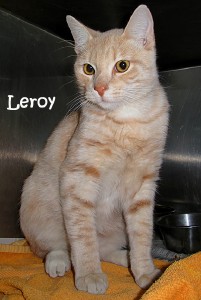 Tabby cats awaiting adoption! So, if you're an orange tabby fan, there's no better time to adopt your dream cat and save a precious life.
The Inyo County Animal Shelter has an amazing selection of adorable cats and lovable dogs. Please adopt one today. Visit in person on County Road in Big Pine or on-line at www.ICAREforPets.org. HOURS: Tuesday thru Friday, 10 am to 3 pm, Saturday and Sunday 11 am to 4 pm (closed Mondays). Phone 760-938-2715. Photos by Lisa Schade of ICARE