PETS of the WEEK – January 5, 2012

And the winner of the "Sweetest Dog on the Planet" goes to BESSIE, a wonderful Lab mix adult. She came all the way from Death Valley in search of a second chance. Come meet Bessie today — you will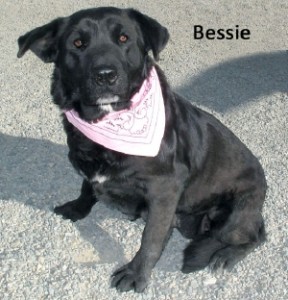 adore her!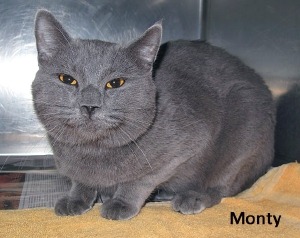 MONTY
is a spectacular blue British Shorthair cat. British Shorthairs are affectionate and healthy cats with dense, plush coats. Their eyes are large, round and widely set and their heads are round with full, chubby cheeks. In other words, adorable!
The Inyo County Animal Shelter has an amazing selection of adorable cats and lovable dogs. Please adopt one today. Visit in person on County Road in Big Pine or on-line at www.ICAREforPets.org. HOURS: Tuesday thru Friday, 10 am to 3 pm, Saturday and Sunday 11 am to 4 pm (closed Mondays). Phone
760-938-2715. Photos by Lisa Schade of ICARE