Unofficial reports in the Bishop area said that City Administrator Jim Southworth had been "released from employ" on Wednesday.  Sierra Wave contacted Bishop City Hall for comment.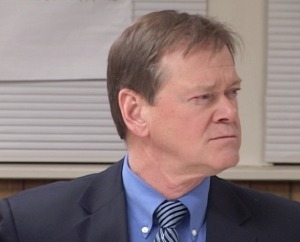 We were directed to Community Services Director and Assistant City Administrator Keith Caldwell.  He said that at this point "Jim Southworth is on administrative leave."  Caldwell said this is a personnel matter and that he could not comment further.
Caldwell did say that there are some "unsettled matters which need to be addressed by the City Council."  When asked when that will happen, Caldwell said that there will be a special council meeting for discussion in closed session within the next week. Caldwell confirmed that he is the Acting City Administrator at this time.
Southworth came to the City of Bishop less than a year ago when long-time Administrator Rick Pucci decided to retire and won a seat on the Inyo Board of Supervisors.  Pucci retired at the end of 2009, came back on a contract and leave city employ at the end of September, 2010.
Southworth faced challenges trying to step into a spot held for 30 years by the popular Pucci.  Any other details about why Southworth is on administrative leave remain confidential.
Councilman Jeff Griffiths declined to comment on Southworth, saying it was a "confidential personnel matter."