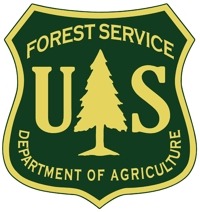 Inyo National Forest Supervisor Ed Armenta has announced that Lesley Yen has been selected to serve as the Acting Deputy District Ranger for the Mammoth and Mono Lake Ranger Districts, following the December departure of long time Deputy District Ranger Mike Schlafmann.
Most recently Lesley has been working as a natural resources specialist on the White Mountain District of the Inyo National Forest, prior to that she had a broad range of experiences both nationally and internationally.
Lesley received her bachelor's degree from Wellesley College in Wellesley, Massachusetts.  After college, she served as a Peace Corps Volunteer for two years in the Commonwealth of Dominica as a small business and community development volunteer.  She returned to the US to pursue a dual master's degree in Environmental Management and International Relations from the Yale School of Forestry and Environmental Studies at the Yale Graduate School.  While in graduate school, she was fortunate to have the opportunity to conduct research in Brazil on the socioeconomics of biofuel production in collaboration with the Center for International Forestry Research.  She also interned with Cape Verde's Permanent Mission to the UN at the UN Headquarters in New York City and attended the United Nations Framework Convention on Climate Change negotiations in Copenhagen on behalf of Cape Verde.  More locally, she volunteered with the Friends of East Rock Park, a New Haven city park friends group, as their environmental education coordinator.
After completing her graduate studies in 2010, Lesley was selected for the prestigious Presidential Management Fellowship, which brought her out west to the Inyo National Forest to work on grazing management on the Kern Plateau.  She has since gained a lot of experience in project management, NEPA, and general resource management with the Forest Service.  She enjoys all types of outdoor recreation and has been pursuing her passion for rock climbing since moving to Bishop.  She hopes to improve her cross-country skiing skills this winter in Lee Vining.
"Until now, my work has been concentrated on the south half of the forest, on the White Mountain and Mt. Whitney Ranger Districts.  I'm really looking forward to the opportunity to get to know the "other" half of the Inyo National Forest and to get more experience in all areas of land management," Yen stated.
Lesley will serve as Acting Deputy District Ranger for the next four months.   She will be stationed at the Lee Vining Ranger Station and can be reached at 760-647-3033.