Bill Snyder filed this story for Sierra Wave Media
The US Marine Corps VMM161 Greyhawks squadron of Tiltrotor MV-22 Ospreys
recently concluded nearly two weeks of training at the Bishop Airport.
The Osprey, while technically a plane, is a hybrid of a helicopter and airplane, capable of both horizontal and vertical take-off and landings, and short takeoff and landing capabilities. It is designed to combine the functionality of a conventional helicopter with the long-range, high-speed cruise performance of a turboprop aircraft.
The purpose the Greyhawks' time in Bishop? To get some time flying in and around the mountains in our area, which are very similar to the mountains in various potential hot spots around the world.
The Greyhawks' primary mission is transportation of transportation of personnel and
equipment. With the unique speed, distance, and take-off and landing capabilities of the Osprey, they can operate where other aircraft simply can not.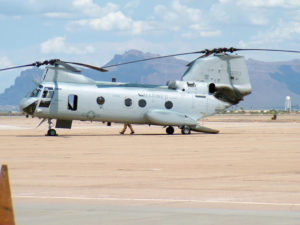 The top speed of the plane is 275 Knots or 316 miles per hour, has a range of over a thousand miles, can transport 24 seated or 32 floor loaded troops, or ten tons of cargo inside of 15,000 pounds of cargo slung underneath. It requires a crew of four; a pilot, a co-pilot, a crew chief, and a flight engineer.
In December of 2009, VMM161 became the first operational squadron of Tiltrotor MV-22 Ospreys, with the Osprey replacing the aged Vietnam era CH-46 Sea Knight.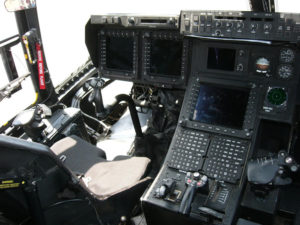 The squadron, known as the "Greyhawks", is based at Marin e Corps Air Station
Miramar, in California. The squadron has the distinction of being the first helicopter
transport squadron in the world.
While at the Bishop Airport, the squadron of roughly 20 Marine Aviators and support staff stayed at several local hotels, enjoyed of our local restaurants, and shopped at our local stores. Some are planning on returning to the Bishop area soon while on leave and enjoying much of the great outdoor recreation we have to offer, this time on foot.
Bishop Airport has been at its present location since 1929 and during WWII was an
Army Air Corps flight training base. Bishop Airport has a Department Of Defense
Military fuel contract and provides Jet A fuel for assorted helicopters and fixed wing
aircraft.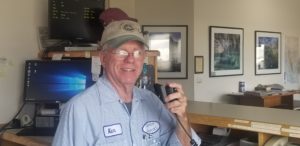 During the Osprey's recent stay, Bishop Airport employees were kept busy supplying the planes with over 37,500 gallons, equal to over 13% of their annual sales of jet fuel in just 10 days, according to Bishop Airport Manager Ken Babione.
Babione is retired from the US Navy after serving 30 years of active duty and seeing
duty from Vietnam to the first Gulf War.
The Owens Valley's great weather make Bishop Airport a year-round facility with over
330 days of Visual Flight Rules flying.