(ICSO press release)
Marijuana Cultivation Site Raided West of Independence, CA
September 8, 2014
On Wednesday September 3rd, 2014, INET Agents with the assistance of the Inyo County Sheriff's Department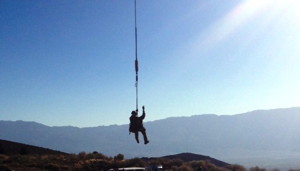 (ICSO), Bishop Police Department (BPD), United States Forest Service (USFS), Bureau of Land Management (BLM), California Department of Fish and Wildlife (CDFW), National Parks Service (NPS), Campaign against Marijuana Planting (CAMP) and the California Highway Patrol (CHP) raided an illegal marijuana cultivation site in the Inyo National Forest west of Independence, CA.  Officers removed more than 4,000 marijuana plants with an estimated street value of $2 million dollars.  Officer's also removed approximately 500 pounds of trash and approximately 40 pounds of fertilizer from the site.   No suspects were located at the cultivation site during the raid.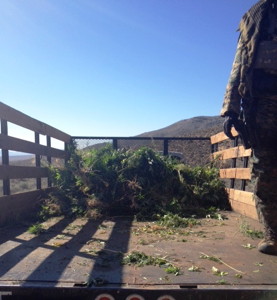 The public is asked to please contact local law enforcement if you come across these signs:
Hoses or drip lines located in unusual or unexpected places.
A well-used trail where there shouldn't be one.
Voices coming from an unusual place.
People standing along roads without vehicles present, or in areas where loitering appears unusual.
Camps containing cooking and sleeping areas with food.
Small propane bottles (so the grower can avoid detection of wood smoke).
Fertilizer, weapons, garbage, dead animals.
Individuals armed with rifles out of hunting season.
Lastly, it is common for the pesticides and herbicides used during illegal marijuana cultivation to be illegal and unsafe – please do not touch anything!  Immediately contact local law enforcement, and be prepared to give as much detail as you remember. Stay safe and stay informed!