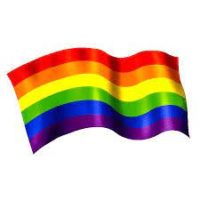 During the first public comment period at the recent Bishop City Council meeting, the pastor affiliated with the Bishop Church on Main spoke out on the Eastern Sierra Pride Festival scheduled for June 4 and 5 at the TriCounty Fairgrounds. He expressed the local ministerial organization's concerns that "a healthy community won't come from the Pride event" and focused on what he termed "over-sexualization" of the event. A second minister added "we're not against people but we don't celebrate what we feel is broken-ness."
Councilmember Stephen Muchovej waited until the final agenda item," Councilmember Reports", to address the comments. "I heard the word 'compassion'," he said. He went on to ask
Councilmembers Karen Kong and Jose Garcia if they could be fired from their jobs because they were a woman or Hispanic, respectively. "Do you realize that in 29 states you can be fired for being gay. Pride Monty didn't start as a celebration," he said, noting the origins in New York in 1969 when the community "was tired of drag queens being beat-up by the NYPD."
"There's no evidence of sexual deviance" in exhaustive reports, he continued, "while churches
are hiding child molesters in their own flocks. These lies are hurtful. Are these the values you
want us to represent?"
The other Councilmembers then spoke up in support of Muchovej; during the earlier
comments, their discomfort was obvious. Chair Karen Schwartz suggested eliminating the
Invocation from future agendas.
One final observation: both during this City Council meeting and the May 17 th Inyo County
Board of Supervisors' Pride Month Proclamation discussion, the only side of the debate that
mentioned sexuality were those against the proclamation. Those in support simply spoke of
love.