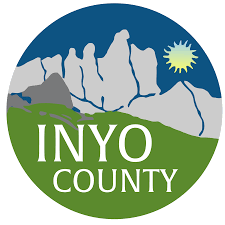 This week's discussion at Inyo County's Board of Supervisors set the stage for the Thursday's Standing Committee meeting where the Los Angeles Department of Water and Power's
pumping and operation plan will come up for a vote.
After two years of drought and LADWP's relatively low level of pumping in the Owens Valley, the Department is proposing a pumping range from 67,210 to 86,300 acre-feet. Inyo's Water Department is recommending 59,540 a-f for in-valley uses only. In addition, LADWP cut back irrigation water for ranch leases from 5 a-f to 4. Leases that tap into stream flows for irrigation will also be impacted by lower flows out of a pitiful snow pack. The water scenario is grim.
During the discussion, Supervisor Jeff Griffiths brought up lawn watering in Los Angeles,
suggesting a reduction in Los Angeles' green lawns before irrigation cut backs in the Eastern
Sierra. The problem with that suggestion was a timely announcement by Mayor Eric Garcetti
early Tuesday morning that lawns could only be watered two days a week, a cut-back from a
previous three days a week mandate.
Griffiths also asked County Counsel John Vallejo what happens if Inyo County and Los Angeles
can't reach an agreement at the Standing Committee meeting. Vallejo's answer: dispute
resolution as established by the Long Term Water Agreement.
To find out how that works, we went to former County Counsel and author of the Water
Agreement, Greg James. His response: "Although dispute resolution takes a long time (during
which LADWP can proceed with its proposed pumping plan), at least the threat of invoking it
has resulted in some pumping reductions."
James' response included examples of past disagreements between the two parties that were
resolved without resorting to the resolution process. In 2000, Los Angeles planned pumping
was reduced from 93,000 a-f to 73,020. Arbitration, rather than dispute resolution, was used in
another instance, dropping the Department's pumping from 89,600 a-f to 81,000 and again
with regards to water for the Blackrock fish hatchery, pumping dropped by 4,000 a-f.
Access to Thursday's 10 a.m. Standing Committee meeting can be accessed at https:// ladwp.webex.com/ladwp/onstage/g.php?mtid=e3379c7fc7d9aea731d308867b8826360
Event number: 2484 605 7734