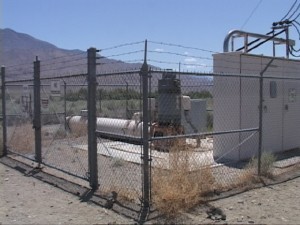 Inyo County's Board of Supervisors and Water Commission seem to be on the same page
regarding the Los Angeles Department of Water and Power's 2022-23 pumping plan: pump for
in-valley uses only for a total of 59,540 acre-feet and start the strategic planning process to
address Climate Change.
With the predicted run-off at 47-percent of normal, the lowest percentage since the Long Term  Water Agreement was put in place in the early 1990s, LADWP intends to pump between 67,210 and 86,300 a-f. In addition, irrigation water for area ranchers has been cut from 5 a-f per acre to 4 a-f for a total of 34,770 a-f. LADWP's plans have historically reflected a relatively narrow pumping range, but this year was exceptional with the 20,000 a-f differential.
The Supervisors seemed less enthusiastic about the Commission members request that LADWP
use the pumped water in the area from which it was pumped. But on May 10, the Board has a
chance to clarify its position before the May 12 Standing Committee meeting, though the item
is not included on the May 12 Supervisors' meeting.
Water Department Director Aaron Steinwand went through LADWP's plan, adding the pumping
ranges recommended by his department. Areas with the biggest gap between LADWP and Inyo
County were at Laws with LA's range from 8,900 and 10,710 a-f and the County's request for
8,000; Big Pine, 20,500-23,100 from LADWP and 18,120 from the County. Big Pine's numbers
supply water to the two fish hatcheries, but that water eventually ends up in the Aqueduct. It
was noted that no water went to those hatcheries over the past two years due to bacterial
issues.
The biggest deviation was in the Taboose-Aberdeen well fields with a 5,300 to 14,850 a-f range
from LADWP and Inyo's recommendation of 2,500 a-f. Inyo anticipated a drop in water table
from 0.8-inches to 2.7-inches with LADWP's plan and no change in depth to water anticipated
with the Water Department's number.
A less significant difference was noted in the Independence-Oak fields. LADWP planned for
7,000 to 8,800 a-f; Inyo recommended 6,420 a-f.
During the Commission meeting, Sally Manning strongly advocated for in-valley uses only and
strategic planning. Commission Chair Teri Red Owl agreed, noting that the baseline depth-to-
water calculations were determined in the late 1980s after LADWP had begun pumping and
were not the best goal for the water table. Her concern was reaching a water table level too
low with little chance at recovery.