On Monday April 10, around 8:50pm Inyo County Sheriff's Deputies were dispatched to State Highway 127 at the intersection of State Highway 178 near Shoshone, for a male brandishing a gun at motorists.
While en route to the call, deputies were dispatched to 59 Old Spanish Trail in Tecopa, the Death Valley Brewing company, for a report of shots fired from a vehicle at the Brewery. Deputies arrived a short time later and discovered the shooter fired at a vehicle, and at patrons outside the Brewery but nobody was injured.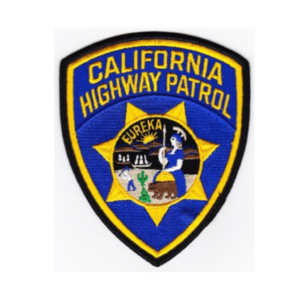 The deputies left the scene in search for the suspect's vehicle, and additional resources from the California Highway Patrol were requested.
Around 10:40pm deputies spotted a vehicle matching the description traveling northbound on State Highway 127 near Ibex Pass at the San Bernardino and Inyo County line. The deputies conducted a stop on the vehicle. The occupants of the vehicle did not comply with deputy commands and pulled back onto the highway which initiated a pursuit. An Inyo County Sheriff's Corporal successfully deployed stop sticks on the vehicle. The vehicle continued to flee northbound on Highway 127 with flattened tires at a slow rate of speed. An Officer from the California Highway Patrol arrived and joined the pursuit.
While pursuing the vehicle, the driver pointed a rifle with a green laser at the pursuing deputies and fired multiple rounds at them. The pursuit continued north along Highway 127 with the driver firing additional rounds at the pursuing law enforcement.
The vehicle turned right onto State Route 178 toward Pahrump, Nevada. The Inyo County Sheriff's Office notified the Nye County Sheriff's Office of an incoming pursuit and requested their assistance. The Nye County Sheriff's Office staged at the state line with a roadblock where the vehicle came to a stop in the state of Nevada after a 33 mile pursuit.
At the termination of the pursuit, Nye County Sheriff's Office assumed control. After lengthy negotiations with the suspects, the Nye County Sheriff's Office SWAT team was dispatched to the scene and an officer involved shooting occurred. Two suspects received injuries and were transported to the hospital for treatment. No law enforcement officers were injured. The Inyo County District Attorney's Office will be reviewing the case for prosecution of the suspects.