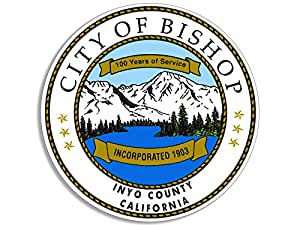 The Bishop City Council announced after its April 11, 2022, meeting the appointment of Deston Dishion to serve as the permanent City Administrator effective immediately.  Mr. Dishion had served the past few months in an interim capacity, and had in his past service with the City served as the Acting City Administrator on numerous occasions.
Mr. Dishion, has been a valuable part of the administrative and management team of the City for over 21 years with over 26 years of employment with the City.
His experience in City service includes the following assignments:
Hired by the City in December 1995
Promoted to Public Works Supervisor in September 2001
Acting Public Works Director December 2005 to June 2006
Promoted to Public Works Superintendent in September 2006
Served as Interim Public Works Director November 2019
Appointed Public Works Director February 2020
Appointed Acting City Administrator January 2022
Appointed Interim City Administrator February 2022
Mr. Dishion has demonstrated leadership and budget management experience as well as in working well with other jurisdictions, both state and federal.    This proven record of excellence is a well know quantity, adding to the confidence of the City Council in the quality of service Mr. Dishion has rendered, and will continue to render to the community of Bishop.
Mr. Dishion is no stranger to Bishop having been born and raised locally, the son of former Bishop Police Chief Bruce Dishion.  Deston and his wife Sue have been dedicated public servants to the Bishop and surrounding communities for nearly three decades.
The City Council welcomes Mr. Dishion to this position of leadership, and looks forward to working with him in the years ahead.