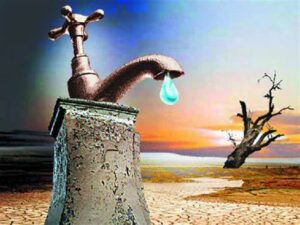 The 2021-22 water year got off to a rousing start in early winter with an epic snow dump in the Eastern Sierra. The only problem for area water-watchers: that was pretty much all Mother Nature wrote. The grim implications were one of the topics at last week's Technical Group meeting.
The snow pillows, as of March 15, sat at 66-percent of normal to date. So, what's a snow pillow:
snow at specific locations whose water content is the measurement taken to anticipate run-off.
What's a little deceptive about the 66-percent, which seems not all that bad considering
recurring droughts, is the other factors that go into run-off and assumptions about those
factors like spring/summer rain storms.
While all this seems like throwing darts at a board, the calculations and predictions are
reasonably accurate.
Eric Tillemans, Los Angeles Department of Water and Power's water engineer, let the Tech
Group members know the forecast for run-off was 55-percent of normal, but he anticipated the
actual percentage would be lower, at 47-percent, "the lowest on record" for this, the third
consecutive dry year.
LADWP and Inyo's Water Department operate on a water, rather than a calendar, year. The
2021-22 water year started April 1, 2021 and ends late next week. So if there's to be a Miracle
March, time's running out.