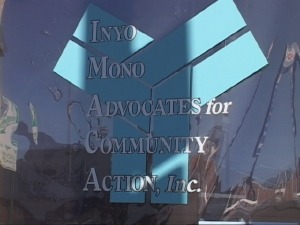 Mammoth Town Council voted unanimously to provide a $100,000 grant to Inyo Mono
Advocates for Community Action in the face of the organization's financial crisis.
Mammoth was the first of four government entities, dependent on IMACA to provide
critical services, to approve emergency funding. The City of Bishop and Inyo and Mono counties
have also been asked to provide funding to cover expenses for the next 30-45 days.
Mammoth's meeting schedule gave the Council the first opportunity to make that decision.
IMACA's Executive Director Kate Morley explained the priority was to maintain as many
services as possible, but the organization needed immediate funding for a transition period. Her
hope was to continue services like housing assistance and fire wood. Her plan is to take the
next 30-45 days to determine other agencies that would be able to pick up other services.
Jeff Griffiths, Inyo Supervisor and IMACA board member, told the Council "it's been
tough for years. We lost our controller and the ability to bill." The last two years of COVID put
additional stress on the organization.
A team has been pulled together to do the billing, but the process is slow, Morley
explained. Morley took the position just five months ago. "I knew there were financial issues,"
she said, "but didn't know how bad it was." At this point, her goal is to reorganize and be able
to provide services going forward.