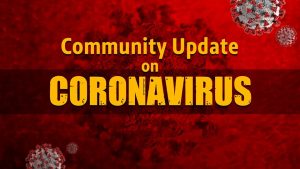 We can confirm that Inyo County will align with the State Guidance. A full press release with details will be sent out soon.
California is repealing the universal indoor mask order for all at 11:59 pm on Tuesday 2/15/2022, and reverting back to the pre-December 15th requirements. Under the State Guidance, masks are required in the following locations for ALL individuals regardless of their vaccination status:
Healthcare settings;
Indoors in K-12 schools, childcare, emergency shelters and cooling and heating centers;
Long Term Care Settings & Adult and Senior Care Facilities;
Homeless shelters;
State and local correctional facilities and detention centers;
On public transit (examples: airplanes, ships, ferries, trains, subways, buses, taxis, and ride-shares) and in transportation hubs (examples: airport, bus terminal, marina, train station, seaport or other port, subway station, or any other area that provides transportation).
Additionally, under the State's Guidance, masks are required for unvaccinated individuals in indoor public settings and businesses. Examples include, but are not limited to: retail, restaurants, theaters, family entertainment centers, meetings, and state/local government offices serving the public.
CDPH and Inyo County Public Health continue to recommend indoor masking for fully vaccinated individuals when the risk may be high. No person can be prevented from wearing a mask as a condition of participation in an activity or entry into a business.
The COVID-19 pandemic remains a challenge throughout California. The repeal of both the Local and State Universal Indoor Face Covering Orders does not mean that COVID-19 is no longer a risk to communities. The COVID-19 vaccines are effective in reducing infection, serious disease, and deaths. Individuals can find clinic and vaccine information by visiting: www.inyocounty.us/vaccines
Genoa Meneses, MAIS
Covid-19 Grant Program Manager
Inyo County – Public Heath and Prevention
Department of Health and Human Services
KSRW News also heard from Bryan Wheeler RN MSN PHN Mono County Health Department  Directory of Public saying, "Mono County will drop its masking mandate and align with the State on February 16th".