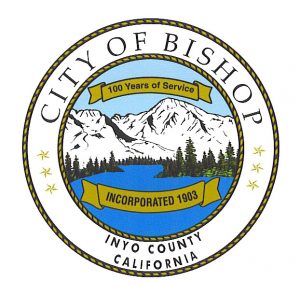 Bishop City Council announced, following a Tuesday special city council meeting, the approval of a contract with Deston Dishion to serve as Interim City Administrator effective immediately.
          Dishion, is currently serving as Acting City Administrator and Public Works Director for the City of Bishop, and has been a valuable part of the administrative and management team for over 21 years with over 26 years of employment with the City.  Mr. Dishion has also served as Acting City Administrator on numerous occasions during his tenure.
In addition, to leadership and budget management experience as well as his experience in working with other jurisdictions, state and federal government officials was seen as an asset for the city.
          Dishion is no stranger to Bishop having been born and raised locally, the son of former Bishop Police Chief Bruce Dishion,  Deston and his wife Sue have been dedicated public servants to the Bishop and surrounding communities for nearly three decades.  Dishion's contract with the city will run until the council fills the position with a permanent City Administrator.