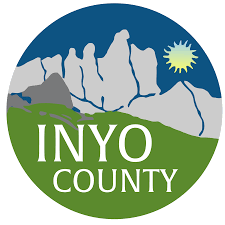 By May of this year, Inyo County will be looking at $3.5 million American Rescue Plan Act funding. At Tuesday's Board meeting, the Supervisors opted to hang onto the money, using it for grant matches to tick off projects on its "to do" list.
While it looks like a hefty chunk of change, the $3.5 million is just three-percent of the County's budget.  The first half of the County's allotment came in last May, Chief Administrative Officer Leslie Chapman reported to the Board. At that time, the Supervisors prioritized a list of potential projects that fit within appropriate spending categories. The plan Chapman proposed and the Board approved was to continue to pursue grant funding for designated projects and use the federal money to fulfill the grant matching requirements from other sources. The deadline to spend ARPA monies is the end of 2024.
According to the staff report, "the purpose of these funds is to provide a substantial infusion of resources to help turn the tide on the pandemic, address COVID's economic fallout and lay the foundation for a strong and equitable recovery.
The projects waiting for the second round of funding:
• Planning and environmental work on extending Broadband
• Housing, $600,000 was included in the County's 2021-22 budget
• Water systems infrastructure, specifically replacing the Lake Dias water system and fixes to three aging community water systems
• A South County satellite of the Small Business Resource Center in Bishop
The Resource Center in Bishop in already a work in progress. County staff has met with the consultant's architect and, "hopefully, demolition and rebuilding will start very soon," Chapman stated via e-mail.
The final draft of the Center's business plan will go before the Board at its January 18 meeting.