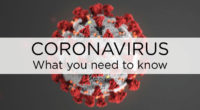 COVID-19 Case Numbers throughout Inyo County are rising again, mirroring a recent trend seen throughout the United States. As the Omicron variant continues to spread rapidly through communities, Inyo County Health Officer Dr. James Richardson encourages residents and visitors to prioritize prevention measures: "The best way to reduce your risk of developing severe COVID-19 disease is to get vaccinated and get your booster shot. We also strongly encourage everyone to upgrade your mask to a well-fitting surgical mask, or better yet, a KN-95 or N-95 mask."
Some promising therapeutics, including monoclonal antibody therapy and oral antiviral medications, have received emergency use authorization for treatment of COVID-19. However, these treatments and oral medications are in limited-to-no supply at this time, and Inyo County providers must prioritize these therapies for individuals at the highest risk for developing severe disease. While supplies are limited, prescriptions for therapies will be available on a first-come, first-served basis for those who meet medical criteria.
MONOCLONAL ANTIBODY THERAPY
Monoclonal antibodies are laboratory-made proteins that mimic the immune system's ability to fight off harmful pathogens such as viruses. While not a miracle cure, studies show this medicine may be a promising COVID-19 treatment for certain high-risk individuals when taken within a specific window of time.
Sotrovimab, one particular monoclonal antibody therapy, is believed to be more effective in treating patients who have acquired the Omicron variant. Because this medication is in short supply, counties receive bi-weekly allocations from the Federal government. In Inyo County, the most recent allocation was 12 doses, and we expect that we will run out of this medication before the next allocation is received.
ORAL ANTIVIRAL MEDICATIONS
While availability across the nation is currently very limited as manufacturers begin to distribute this medication, it is expected to become available for eligible patients, by prescription, in the weeks ahead. Currently, no supply of this medication has been received locally.
Paxlovid is a take-at-home course of pills that does not prevent disease like vaccines do. Still, preliminary data shows it may reduce the risk of hospitalization and death by about 88% when the pills are started within five days of becoming sick, for patients at high risk of severe illness.
Molnupiravir is a set of take-at-home pills that does not prevent disease like vaccines do. Still, it may reduce the risk of severe illness (requiring hospitalization) and death by about 30% when the pills are started within five days of becoming sick.
If you have tested positive for COVID-19 and are at risk for developing severe symptoms due to your age or underlying health conditions, talk to your doctor about what available treatments may be right for you. Availability of these treatments is expected to steadily increase in the weeks ahead.
Several medications, including ivermectin and hydroxychloroquine, have been touted online as potential treatments for COVID-19, but these medications have not been proven effective in treating COVID-19. Providers cannot prescribe medications for the treatment of COVID-19 that have not been approved for that purpose.
For more information on COVID-19, including local case numbers, vaccine clinics, testing sites, and more, visit https://www.inyocounty.us/covid-19.