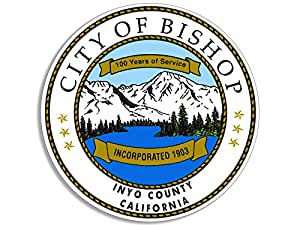 Some encouraging housing news for City of Bishop: State Senate Bill 9 allows for two residential units per lot without having to go through the Planning Commission process.
Elaine Kabala, Bishop's planning associate, went through the details at a recent City
Council meeting. She explained the legislation was designed to help solve the housing, or lack
thereof, problems state-wide.
Requests for a lot split can simply be approved by staff.  The limitations aren't necessarily onerous for Bishop. The limitations that apply within the city limits: the owner has to live on the property for three years and the property is limited to residential use, as opposed to Short-Term Rentals.
The only cause for staff denying the project is the potential for a specific adverse impact. Finally, this is a one-time only deal. Any property owner with a very large lot can only do one split.
What SB9 does is remove the requirement for design review standards that would
preclude two units on the lot in question. The split also cannot end up with a dwelling less than
800 sq. ft. Only one parking space for the additional dwelling will be required.  According to Kabala the residential lots in Bishop are relatively small so there probably "won't be much activity."
While council members came up with a number of "what ifs," City Attorney Dean Pucci
suggested the City could simply watch any activity and resolve issues as they come up.