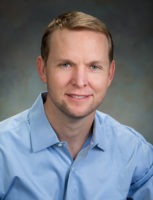 IMPORTANT ANNOUNCEMENT
Northern Inyo Healthcare District's own Sport Medicine Specialist, Dr. Bo Nasmyth Loy, will host a free, educational Healthy Lifestyle Talk, "Sports Medicine & You: Helping athletes stay in the game," on Thursday, Dec. 16, 5:30 p.m.
This talk will be held at NIHD's Birch Street Annex, 2957 Birch St., Bishop, near the Jill Kinmont Boothe School in the Manor Market region.
This educational presentation will be offered in a hybrid format with Dr. Loy presenting his talk in front of up to 20 people at the Annex, and then the talk being broadcast LIVE on YouTube.com. Masks and distancing are required at the Annex.
To watch, please visit the "Northern Inyo Healthcare" YouTube page and watch for when Dr. Loy goes live at 5:30 p.m. Dr. Loy would love an interactive audience, so please bring any topic-related questions you may have.
Dr. Loy is board-certified in Orthopedic Surgery and Sports Medicine. He is an Assistant Professor of Clinical Surgery at the University of Nevada Reno School of Medicine, an active US Ski & Snowboard Team physician, and a certified Wilderness First Responder. He and his family chose to make their home here in Bishop in 2019.