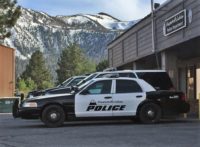 November 23, 2021 – Mammoth Lakes Police Department is pleased to announce that our Agency was selected to receive $344,273 in State funding from the California Department of Justice Tobacco Grant Program.
This competitive grant is authorized under the California, Research and Prevention Tobacco Act of 2016 (Proposition 56) and provides program funding to the Department for the next 3
years. The California Department of Justice received applications totaling over $71
million to support local law enforcement agencies in educating minors about the
harms of tobacco products, enforcing state and local tobacco laws, and conducting
retailer enforcement.
This funding will be used to continue employment of a full-time School Resource
Officer (SRO), to reduce illegal tobacco sales to minors through retail enforcement,
to provide education about the dangers of tobacco use, to develop a diversion
intervention program for youth caught with tobacco products, to develop protocols
for tobacco waste on campuses, to educate the community about new and
emerging tobacco products, to participate in California Tobacco Control training and
to participate with Mono County Public Health in researching options for a local
Tobacco Retail License.
MLPD received the Tobacco Grant in 2018-2020 and accomplished:
• Organizing a Proposition 56 Community Workgroup
• 4 well-attended parent and student education nights
• 40 educational visits with retailers
• 50 compliance checks of signage (1 violation)
• Conducting weekly tobacco enforcement at school sites (50 violations)
• Installing 2 vape detectors at the school (recovered 200 vapes)
• 2 undercover enforcement operations at 10 retail stores (3 cited for selling to
underage youth)
• Purchasing and installing 100 anti-tobacco metal signs at parks, recreation
sites and schools
• Provided testimony on sale of flavored tobacco products resulting in a policy
to ban sale of all flavored tobacco products
The CA Tobacco Public Health Assessment tool finds that 17.9% of the adult
population in the town of Mammoth Lakes uses tobacco products – well beyond the
state rate of 10.1%. Without significant intervention from all sectors of the
community, the town youth are poised to continue if not exceed that rate as the
California Healthy Kids Survey reports that current e-cigarette use among 11th
grade students in Mammoth Lakes has more than doubled in the past six years
from 14% (2015/2016) to 34% (2017/2018).
The same survey finds that 34% of 9th grade students and 44% of 11th graders report that conventional cigarettes are fairly easy or very easy to obtain, and 61% of 9th grade and 68% of 11th grade students report that e-cigarettes are fairly easy or very easy to obtain. The last
round of retail enforcement operations found a 30% sales rate to youth (3 of 11 stores sold to youth decoys).
Mammoth Lakes Police Department is committed to
lowering the rate of youth tobacco usage with this funding opportunity.
Mammoth Lakes Police Department would like to thank the Mono County Public
Health Department and the California Health Collaborative for their assistance in
authoring this successful grant application. The Department looks forward to a
continued partnership with these agencies.