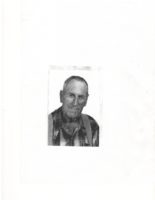 Ralph was born November 8th, 1937 in Bishop, California to Mable and Jim Palsrok. The youngest of 3 boys, he grew up on a ranch in Round Valley School through the 8th grade and went on to attend high school at Bishop Union High.
He lived his entire life here in the Owens Valley where he met his wife Marty, they married in June of 1957. They raised 2 sons here in the valley; Ralph and Raymond (Randy). He drove trucks hauling cattle and hay. He then started Ralph's Hay Loading, delivering hay locally.
Many locals knew and respected him as a fair business man whom they could rely on. Ralph will be missed by his family and those who knew him. Ralph is survived by his oldest son Ralph Ralsrok II, numerous nieces and nephews, 2 grandchildren Zack and Randall (Randy), and 3 great grandchildren Jacob, Christopher, and Elizabeth.
Ralph was preceded in death by his mother and father and brothers Jim and Bill, son Randy, and Marty his wife of 42 years. All of whom he will now be reunited with.