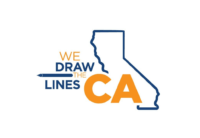 Today at 8am the California Citizens Redisstricting Commission opened up additional timeslots to allow for more comment opportunities on draft maps during the November 17-23 public input meetings.
Please be advised that in order to create additional time slots, the amount of time given for public comment has decreased to 2.5 minutes per person.
Appointments are not required to participate in these meetings. The Commission will allow for non-appointment public comment at the end of each meeting day.
Appointments will open on Tuesday, November 16 starting at 8:00 AM.
Please click on the link below to secure your appointment.

Draft Map Public Input Meeting Schedule
November 17, 2021—Congressional District Feedback
November 18, 2021—Assembly District Feedback
November 19, 2021—Senate District Feedback
November 20, 2021—Board of Equalization & Any District Feedback
November 22, 2021—Any District feedback
November 23, 2021—Any District feedback