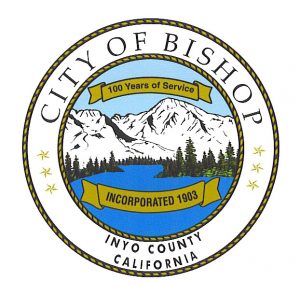 The skinny little East Line Street bridge that crosses the Bishop Creek Canal will eventually be a thing of the past. The Bishop City Council approved a contract with Lumos and Associates to come up with design services, the prelude to actually replacing the existing crossing.
The $319,000 contract is funded through a California Transportation Commission grant; the City submitted the request in 2008. The scope of work includes the environmental studies and engineering assessment, everything to prepare a shovel-ready project, Public Works Director Destin Dishion reported at last Monday's Council meeting.
According to Dishion, the new bridge scored high on the priority list during the City's
community input process a few years ago. With airline service scheduled for the Bishop Airport,
Dishion also pointed out the bridge will serve as the City's introduction.
Look for a "name the bridge" outreach in the near future.