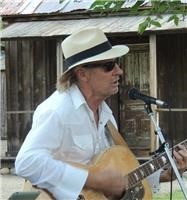 UPDATE OCT. 28, 2021
PLEASE NOTE THE LOCATION CHANGE FOR THE CELEBRATION OF LIFE.  IT HAS BEEN MOVED TO DEHY PARK IN INDEPENDENCE.
Clayton Anderson | 1952 – 2021
On September 6, 2021, Clayton Howard Anderson died peacefully at home in Independence, Calif., surrounded by his loving family. It was just one day after his 69th birthday.
It is somehow fitting that his life came to a close in the house that he built from the ground up for his family 20 years ago.
He was born in Lone Pine, Calif. on September 5, 1952 to Patricia Baker Roberts and Gary Marty (a.k.a., Anderson).
Clayton is preceded in death by his parents, his brother Jeff Roberts and his sister Kathy Boom. He is survived by his wife of 40 years, Sandy, and his son Max, and his sisters Susan Strong, Nancy Roberts, Marilyn Ewing, and Rene Marty, and his brother John Roberts and several nieces and nephews.
Clayton led a full, richly varied life. He was a contractor for 40 years before going to work for the Los Angeles Department of Water and Power. He retired in 2012. He was a very talented musician and silver-and-goldsmith artist. But he is best known as a musician and composer. He was immensely proud and supportive of his wife of 40 years, Sandy (née Perez), joining her band, Sandy and the High Country in 1976. They would later become married in 1980.
As a child, Clayton moved from Lone Pine to Long Beach and Seal Beach. He also lived in Idaho and Seattle. However, his heart was always in his home town of Lone Pine, where his grandfather, Ben Baker, owned the local pharmacy. He returned to Lone Pine to attend the high school and it is also where he started his musical career playing in local bands.
Expressing the feelings of many of those that knew Clayton, childhood friend Ray Zeigler wrote that, "He was a wonderful man, husband, father, friend, and musician. Clayton helped my parents build their house when I was a kid, he was a great buddy to both my mom and dad, he taught me some of my first guitar lessons, and he was a lifelong inspiration to me as a musician, along with his beautifully talented wife Sandy. The Owens Valley has lost one of its most wonderful people, but we are all the richer for having him in our lives…"
Clayton will be laid to rest in a private ceremony on October 30, in Independence. A celebration of his life and music will be held on the same date at 1pm at  Dehy Park in Independence where everyone is welcome to attend-to share stories, music, food and good times.