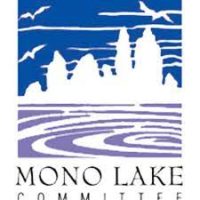 State Water Board Launches New Era of Stream Restoration at Mono Lake
Ecologically beneficial flow releases and Grant Dam modernization required
The release of a new California State Water Resources Control Board order
marks a new era in the efforts to restore 20 miles of Mono Lake's tributary streams to
ecologically healthy levels.
The Board's restoration action is built on a voluntary 2013 settlement agreement
between the Los Angeles Department of Water & Power, California Department of Fish
& Wildlife, California Trout, and the Mono Lake Committee to make needed
improvements, including to wildlife habitat and to upgrade the Grant Lake Reservoir
Dam infrastructure to improve stream flows.
"In the face of rising temperatures and drier climates, we have to rethink the way
we preserve our natural world, and work together to ensure we can count on access to
water for generations to come," said Los Angeles Mayor Eric Garcetti. "This
collaboration between the City of Los Angeles, Mono Lake Committee, and the State
will help make some of our most crucial waterways more resilient as we grapple with
our new reality of longer and more intense droughts."
The updated requirements, implemented in Water Rights Order 2021-0086
EXEC, were designed by independent fisheries and stream scientists based on a
decade of research on the best methods to accomplish the State Water Board's goal of
restoring "functional and self-sustaining stream systems with healthy riparian ecosystem
components" and "trout in good condition." The order requires delivery of instream
minimum flows designed to mimic the natural patterns of Sierra snowmelt streams in
order to reactivate natural processes that shape and sustain healthy streams.
"Thanks to the State Water Board's leadership, a new era of science-based
stream restoration is now underway that will benefit fish, wildlife, and all Californians."
said Geoffrey McQuilkin, Executive Director of the nonprofit Mono Lake Committee. "We
are proud to join together with Mayor Garcetti, the City of Los Angeles, and
conservation partners to support and implement this bold phase of the programmatic
effort to restore Mono Lake and its tributary streams."
The order's updated package of measures is expected to enable the stream
systems to be more resilient to climate change impacts such as extended drought and
increased late summer water temperatures. Workforce and economic development
efforts include construction at the Grant Dam that will make it possible to release high
spring flows in wetter years out of the adjacent Los Angeles Aqueduct reservoir.
A monitoring program will evaluate the success of the restoration. The order calls
for ongoing, science-based adaptive management of flow patterns through an annual
planning process.