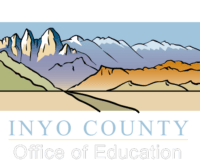 Human beings are flawed. But one redeeming quality is humanity's ability to take steps to recognize and correct its wrongs. That's one way of looking at the California Truth and Healing Council and Governor Gavin Newsom's apology to the "California Native American Peoples for the many instances of violence, mistreatment and neglect inflicted upon California Native Americans throughout the State's history."
The agenda item on Inyo County's Board of Supervisors meeting to approve a proclamation declaring October 11 as Indigenous Peoples' Day seemed like a procedural no-brainer. But there were elements in the proclamation that bothered Supervisor Jennifer Roeser: the parts about the genocidal war of extermination in 1863 and the statement that those injustices "impacts our Native American communities to this day."
When the white settlers' herds overran Native American agricultural lands during a waterless year, Tribal members raided those herds to feed their families. Soldiers and settlers ran Tribal members into Owens Lake and shot at them. They stayed through the night as bodies washed ashore. Only two Tribal members survived.
That happened. The site was discovered in 2012 by Los Angeles Department of Water and Power archaeologists.
The proclamation goes on: "…in recognition of this dark history and lasting cultural trauma, the Inyo County Board of Supervisors supports steps taken by the State toward reconciliation and greater equity for California's Indigenous peoples…."
"I was disappointed," said Roeser to start the discussion. "I was taken aback by the language. It was very divisive, patronizing. I want a proclamation to bring us together not divide us." She asked that the "terrors of the past be put in perspective."
Board Chair Jeff Griffiths didn't agree with Roeser's concern over the language of the proclamation and asked her to point out wording she had an issue with so the Board could discuss it. She couldn't. She did want to know what the Truth and Healing Council was.
Supervisor Dan Totheroh moved for a vote on the proclamation but couldn't get a second. The Board will reconvene Thursday at 1:30 to take another shot at a vote.