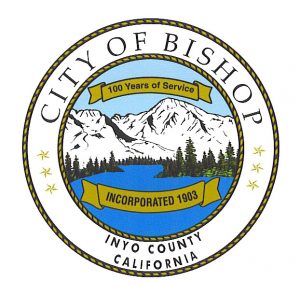 The Bishop City Council took the first step toward keeping spray paint cans out of the hands of kids and sprayed graffiti out of Bishop. The solution came in the form of a graffiti abatement ordinance at this week's City Council meeting.
The city has seen an uptick in graffiti in the downtown corridor, both on traffic signs and store fronts, according to Bishop Police Chief Richard Standridge who brought the proposed ordinance to the Council. "There have been 36 incidents since the start of the year," Standridge said, "and 22 just since July. Eighteen have been in the city park." Removing the graffiti, just on City property, has cost Bishop $2,000 in material and staff time.
Without an ordinance, the City has no mechanism requiring building or business owners to remove the mess.  The suggestion to get volunteers to help with the eradication effort was made during public comment. Jeff Thomson, Inyo County's Chief Probation Officer, had, at one point, been part of a graffiti crew. Standridge said he would reach out to Thomson to get the effort going again. Councilmember Jim Ellis said he would also talk to his crew of Inyo County Trash Terminators so the city could start with a clean slate.
The ordinance builds on the illegality of selling spray paint to minors, under the age of 18, and places liability on the parents or guardians of juveniles caught defacing public or private property. Once notice has been given to the owner of defaced property and the owner has consented, the City can come in and remove the graffiti.
The list of graffiti implements banned from City facilities goes beyond aerosol paint containers to include markers with a tip in excess of one-eighth inch, glass etching tools and solutions. If those items are required tools for a school course, the student has to "establish enrollment in a class that requires the possession of the implements or instruments." In other words, there's no wiggle room to get out of trouble.
City Council will vote on adoption of the ordinance at its October 11 meeting and, if passed, goes into effect 30 days later.