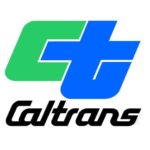 UPDATE: August 27, 2020 9:19 a.m.-
Sierra Wave received the following message from Christopher Andriessen, Maintenance PIO & Customer Service Liaison, District 9, this morning:
On August 25, a Caltrans crew was installing a double-post road sign on State Route 178, near the intersection with U.S. Hwy 395 in Inyokern. During the installation, the crew inadvertently impacted a Verizon fiber optic cable buried underground. When the incident was discovered, Caltrans immediately contacted Verizon to see that the line was repaired, and service restored.
UPDATE: 8/26/2020 5:00 p.m.–
It took Sierra Wave the good part of that day to get to the bottom on this "mystery," but here it is!
From: Javier Mendoza, Vice President, Corporate Communications and External Affairs, Frontier Communications
"Charles, here is the information. Please attribute response to me.
Tuesday, August 25, Frontier crews responded to reports of a service disruption to customers in the Mammoth Lakes area and discovered that a State road crew cut a Frontier fiber-optic cable near Hwy. 395 disrupting service for about two hours for Frontier customers, including carriers served by our network.
Frontier crews responded, worked diligently to repair the damage and restored service around 5 p.m.
We thank our customers and the communities we serve for their patience as our team worked to restore service.
Frontier reminds contractors, residents and business owners that by law, they must call ‪811 and have underground line locations marked before they dig in the yard or at construction sites. Calling 811 or Underground Service Alert will help avoid damage to unseen lines while digging and prevent such service interruptions."
Thanks to Javier at Frontier for his prompt response
So, yes "Verizon, we can hear you now!"
[ORIGINAL POST: August 26, 2020 12:02 pm]
It's not often an AT&T customer is thinking, "Thank god I have AT&T!" But yesterday was that day!
There was no Verizon mobile or Internet service in Mammoth Lakes and Bishop for most of yesterday, August 25. It was astoundingly difficult to get a hold of anyone with any information to explain the outage. One source claimed it was the "fires," while another claimed it was a CalTrans crew that had accidentally cut the fiber optic cable. At some point, you could have blamed it on the coronavirus.
Sierra Wave has calls out to the CalTrans Public Information Office for District 9 and to Verizon's Media office. No luck so far. The Mono EOC did not have an explanation either.
So far, there's no response and no press releases either explaining or accepting responsibility for the outage. It's a if it never happen! But yet, hundred of Verizon customers flooded social media complaining of no cell service or internet. Banks and many stores were unable to process any electronic transactions and it made it impossible to use your ATM or credit cards. Business had to be done by check or in cash.
Service appears to have been restored last night, but there are still complaints online that people are having difficulties.