News Release
INYO COUNTY, CA. February 29, 2020 – On Thursday February 27 Inyo County Sheriff was notified of an overdue camper. The reporting party said that Norm Shaughnessy, a 55-year old man from Costa Mesa, CA had planned on spending the night at the Lone Pine campground and would return home Wednesday.
Shaughnessy, who was described as extremely knowledgeable of the Owens Valley area, is driving a light silver Ford van that is equipped with solar. Shaughnessy is 6'2", 220 pounds with grey hair and a grey mustache. He typically wears blue jeans and a red zip up hoodie; he may be wearing a baseball hat that is brown and orange.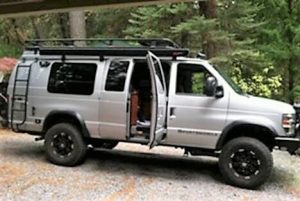 Lone Pine campground is currently closed, but it was checked on Thursday as well as other surrounding campgrounds. On Friday aerial reconnaissance provided by CHP Inland Division Air Operations was utilized near and around Lone Pine; however, neither Shaughnessy nor his vehicle have been located.
If anyone from the public has seen Norm Shaughnessy, or his van, please call 760-878-0383 option 4.