In July, it came to light that a woman living in a van at Highway 6 and Wye Rd. had collected numerous cats – 47 of them. She will go to trial on a charge of animal neglect October 15th.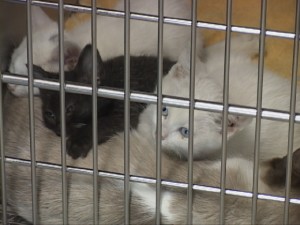 Inyo District Attorney Art Maillet confirmed that Catherine Marie Maffioli stands charged with animal neglect in connection with how she kept 47 cats in her van.
Sources familiar with the case said that the woman had one litter box for all of those cats and that many of the animals suffered from respiratory illness when they were brought to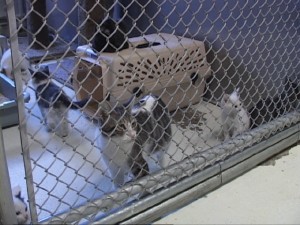 the Animal Shelter.
That's another story. The numerous cats, not neutered or spayed, have continued to multiply. The cost of cat food and kitty litter has taxed the budget, and the animals have taken up a lot of room at the Shelter.
At last word, the animals could not go out for adoption until the charge against Maffioli is handled. She apparently wants the cats back, and the issue of her treatment of the animals will, at last word, go to trial.