Gas prices continue to sneak toward $4.00 a gallon in the Eastern Sierra. Bridgeport has been over $4.00 for some time now, but prices are getting close to that threshold in Mammoth.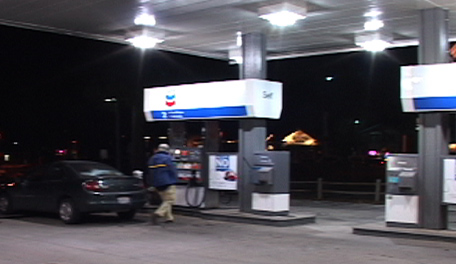 When we checked in with AAA last week, gas had set a new record with a statewide average of $3.50. One week later, gas prices have set yet another statewide record at $3.58 for a gallon of regular.
In the Owens Valley, gas is up about a nickel over last week, running between $3.45 and $3.65 right now. In Mammoth, last week a gallon went for $3.93 to $3.95, well over the record high for Mammoth set in May of last year. As of Wednesday afternoon, gas was at $3.97, $3.98, and $3.99 in Mammoth. Round up that 9/10 of a cent that is always on the price, and Mammoths at $4.00 a gallon. Its not even Memorial Day yet.
Oil has been hovering around $100 a barrel recently, but on Wednesday the price of a barrel hit $110 for the first time. If you are hoping that gas prices will drop anytime soon, a AAA spokesperson that we spoke to said that it usually takes 2-6 weeks for the price of oil to be reflected at the pump.