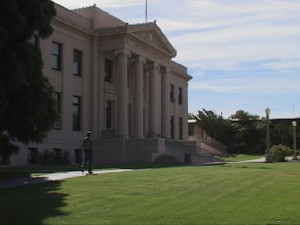 More than a few now wait for the completion of the Digital 395 project. That's the major fiber optic line from Barstow, through Inyo and Mono Counties to Nevada. It will mean a lot more internet bandwidth for local providers and users. In many of our towns, internet access has hit the wall. The Inyo Supervisors planned to hear from the top man on the status of that project at their meeting Tuesday.
Mike Ort of Praxis Associates planned to update the Board on Digital 395. His crews have worked in northern Mono County and from Barstow on towards Highway 395 during summer, fall and early winter months. Snow has blocked work in the north and Praxis plans to begin work in Inyo County soon. That item was scheduled to start at 9:30 am.
Also on the Inyo agenda, an update on services for senior citizens, with a workshop on this subject. Public Works had asked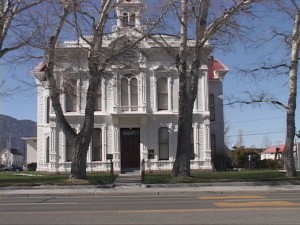 for a workshop on the county's snow removal policy.
In Mono County, the Supervisors have known since early January that County Administrator Jim Arkens planned to take a new CAO job in Sutter County. On their agenda for Tuesday, Arkens' formal letter of resignation. That letter does not reveal any secrets about why he is leaving. He writes that it was "an extremely difficult decision."
Arkens thanks former supervisors Vikki Bauer and Hap Hazard along with Supervisor Byng Hunt for their support. He does not name Supervisors Larry Johnston and Tim Hansen. Arkens thanks eight other specific officials who, he says, "have made my tenure a memorable one." Arkens will leave February 3rd.
Not prepared to hire a new CAO, the Supervisors may vote to hire an Interim CAO, Marlin Koester, who is a retired County Administrator from Ventura County. His proposed employment agreement says it would cost $81,384 for an estimated four-month contract or until a new CAO is hired. Koester had worked as Interim CAO for Mono County in the past.
The Mono Board was also expected to vote on what they call Stand-By officials to fill in for supervisors or department heads who may be unavailable in emergencies or disasters.