At three in the morning, Monday, a siren cut through the bitter, cold night air in the small town of Independence. Scanner traffic told of a structure fire.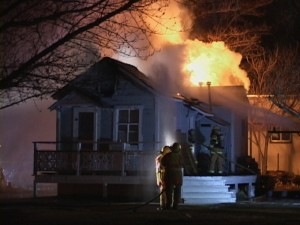 On Market St., a block from Highway 395, flames consumed a caretaker's home on a corner lot. Independence volunteer firefighters rushed to the scene which sat right across the street from the fire department. The house burned close to the Inyo County Water Department building to the south. Homes and businesses surrounded the scene.
With Fire Chief Mark Felton on scene, volunteers worked fast and hard to contain the blaze. They knocked down the worst of the flames within an hour or so. The resident of the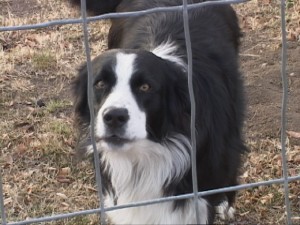 house was Rochelle Nickell. She said her dog, "Lady", had tried several times to get her up. She finally did and saw the fire. Nickell and her dog escaped unhurt although most everything else she had was destroyed.
Firefighters aimed heavy sprays of water on several sides of the house. They were able to keep the fire confined to the burning home. The other house on the lot was untouched and so were other surrounding structures.
Paul Melendrez of CalFire out of Independence was there with one engine. He said the response and team work with Independence volunteers worked really well.
Some people at the scene speculated that the wood-burning stove in the home may have started the fire. Independence Fire Chief Mark Felton said the cause of the fire is still under investigation.