In Mono County Court news, a felony hit and run case stemming from a 2007 incident moves closer toward a trial date. Police developed their case with attempts to match blood, fiber and a paint chip.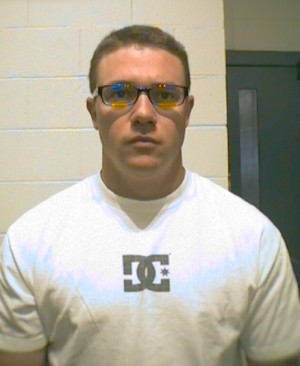 Shortly after midnight on Sunday September 30, 2007, a 21 year old male was struck by an unknown vehicle while walking down Main Street, sustaining serious head trauma.
With witness reports and reports from concerned citizens, police say they were able to identify a suspect and suspect vehicle, a blue Jeep Wrangler. The vehicle was located at the suspects parents house in Murietta, police explained.
Mammoth Police report that officers gathered samples of the victims clothing, a blood sample from the victim before he received any blood transfusions in the hospital that would mix his DNA with someone else and a paint chip found at the scene of the collision. The plan was to search the vehicle for a possible blood, fiber, and paint chip match.
Four months after the hit and run, 26 year old Chris Elston or Murrieta, was charged with the crime. The victim did survive, but with serious and possibly permanent injury. Elston was charged with felony hit and run resulting in serious or permanent injury.
The case remains in the system. A trial date is scheduled to be set in April.