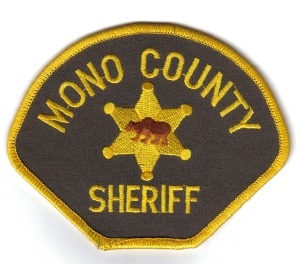 From:        Jennifer Hansen, Public Information Officer
Date:        April 5, 2012
RE:    150th Anniversary Honoring the "In Line of Duty Death" 
of Sheriff N.F. Scott
In the year of 1861, the United States was experiencing the Civil War. Areas all over the country were in battles against each other. Locally, the Owens Valley was not immune from these tribulations of war. The war was known as the Owens Valley Indian War. This was a war that lasted for about two years and began because of the white man's disregard for the property and rights of the local Indians.
On Saturday, April 5, 1862, Mono County's first Sheriff, N.F. Scott, responded to the Owens Valley for a battle taking place between the Native American Indians and the U.S. Calvary. After the Calvary had attacked a group of about 500, they retreated and sought shelter in an irrigation ditch under the cover of darkness. Sheriff Scott was shot and killed when he lit his pipe.
Today, on the 150th anniversary of his death, the Mono County Sheriff's Department will honor and forever recognize their first leader.
Sheriff N.F. Scott, along with all those law enforcement personnel who have lost their lives in the line of duty, will be nationally recognized on Tuesday, May 15, 2012, in honor of National Law Enforcement Memorial Day.
Prepared and written by: Jennifer Hansen, Public Information Officer