The Final Environmental Impact Statement on air service to Mammoth Yosemite Airport is out. Barring legal challenges, the document will move through the hoops and Horizon air will deliver service next December.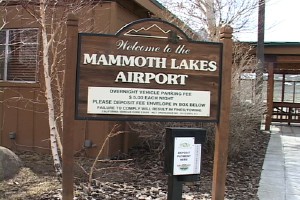 The Federal Aviation Administration sent out copies of the Final EIS this week. It says that the proposed air service would start with two dialy flights from LAX to Mammoth from December to April. Horizon will use its 76 passenger turbo-propeller aircraft.
The document also says that winter ski service is projected to increase to a maximum of eight flights per day by the year 2011. The aviation activity forecast also considers the addition of two flights per day during the summer months beginning in 2012.
The FAA proposes to approve certification amendments to accommodate the new service. The Final EIS also concludes that the new service will create no significant impacts on any environmental category examined, which include aircraft noise, threatened and endangered species, land use and development, use of public lands, and water quality.
This project will apparently go through with air service next December – this after nearly 10 years of talks about Mammoth Airport, jets and passengers.