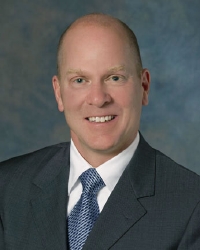 Bright Future for California's Trout
By Charlton H. Bonham
For many of us, there is nothing we'd rather do than walk down to a stream on the east side of the Sierra Nevada, cast out a line and start working the water in pursuit of trout. The opening of the trout season here is a cause for celebration.
The California Department of Fish and Wildlife has been stocking trout on the east side for decades, and our commitment to world class fisheries here will endure. We're also working to improve our stocking program so that in the future anglers will have as much chance of hooking a native Lahontan cutthroat as a wily brown or feisty rainbow.
As we embark on improvements to our trout stocking programs, there has been understandable worry regarding these changes. The Department will continue to stock trout. In fact, the number of fish stocked in east side streams and lakes has been increasing, not decreasing. In 2011, the Department planted about 2.29 million fish in Alpine, Mono and Inyo counties. In 2012, we planted 2.81 million fish.  In 2013, we expect to plant 3.06 million fish.
Although the number of fish that are stocked will go up and down depending on budgetary constraints and other variables, we expect to continue stocking east side streams at roughly this rate for the foreseeable future.
But, it is true our trout stocking program is changing. Modern expectations about how our programs affect California's natural environment, new legislation and Department policy are moving us away from a singular focus on putting as many fish as possible out in rivers, streams and lakes to something a little different. We also must take into account equally important ecological goals. Our future stocking program will be more cognizant of California's natural history and diverse geography, something we think will also make for better fishing.
First, nearly all the fish that we stock now for the purposes of being caught are sterile. These fish bite and fight exactly like their fertile cousins, but because they are sterile they cannot interbreed with wild populations. This ability to both plant fish and do it in a more careful and ecologically sound manner helps us achieve our mission, which is to take care of California's natural resources for their ecological value as well as use and enjoyment.
Second, the Department is moving toward a more diverse hatchery program. In addition to our existing hatcheries that rear native trout, we recently began upgrades to the Kern River Hatchery, where we hope someday to raise Kern River rainbow trout. In the future, we hope to raise other native fish for stocking in their historic waters.
California was once home to a dozen distinct trout and steelhead species and subspecies. Relying exclusively for stream and lake stocking on California rainbows, eastern United States brook and European brown trout is not only out of sync with California's natural environment, it deprives California's 1.8 million anglers of the opportunity to fish for these California natives and more fully experience our state's rich natural heritage.
Meeting trout production goals at state hatcheries and increasing the populations of heritage trout species were hallmarks of two pieces of legislation that have helped shape our program.
The first, AB 7, was passed in 2005 and required the Department to meet certain hatchery production goals tied to the number of fishing licenses sold in 2008, and it required that one-in-five trout raised in the Department's hatcheries be one of our heritage trout species.
SB 1148, passed last year, builds on the earlier changes. It sets hatchery production goals based on fishing licenses sold two years previous, rather than locking in 2008 sales figures. And it requires the Department to do more to ensure our trout stocking program leads to fisheries that look more like they did historically.
Rainbows, browns and brooks are wonderful fish, as any trout angler knows. They are firmly established in California and will always be here.
But imagine a day when anglers could also head up to the northeast part of the state and catch a native redband trout or go to the Kern River and catch the rainbow native to those waters. East side anglers could catch Lahontan cutthroat along with the rainbows and browns that are here.
I was in Bishop and nearby for my first opener as Director of the California Department of Fish and Wildlife, and had a chance to meet many of the local leaders and elected officials. I was also able to find some quiet, personal time walking a stream, wetting a line, deep in thought and in pursuit of trout. I had a great time.  Thank you.  I can't wait to come back again and continue to build important relationships in one of the most beautiful parts of our state.
Charlton H. Bonham is Director of California Department of Fish and Wildlife